Customer Reviews
It was a baby shower gift
I have no opinion as I bought it as a gift and they have not been used yet. Won't be for a few months.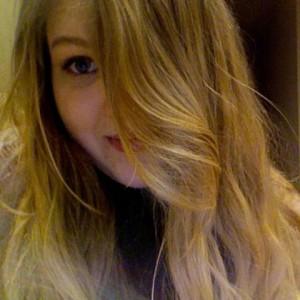 KS
06/26/2023
Katrina S.

United States
Our go to diaper
This diaper style fits our long and lean baby perfectly. She started wearing them at 5 months with the smallest rise, and at 12 months is on the middle rise. She's consistently 40-50% weight and 95% height. I believe we'll get a lot more mileage.
06/21/2023
Heidi S.

United States
The Perfect Diaper
The Natural One Size diaper is the most perfect diaper. Not only eco friendly because of the natural fibers, but it is practically leak proof. We love natural all in ones especially for bedtime.
05/22/2023
Sarah

United States
Great so far!
First of all, I'd like to say that my experience with the company itself has been very good. I was actually surprised/impressed that my order arrived in such a timely fashion. I appreciate that I can trust where, how, and with what these diapers are made. The prints of the diapers looked exactly as they did online, so that was great as well! I am still a beginner with Thirsties diapers, but I really liked the fit of the natural all-in-one on my baby. I used cloth diapers (pocket style) in the past with my older two children, and they were so bulky, I had to size up their clothes to fit around the diaper! I did not have this issue with the Thirsties diaper. So far, we've only dealt with wet diapers, as we've been slowly trying them out/phasing them in, but I'm happy with the absorbancy (if that's a word) of these diapers. I tried it on my little one overnight (something I wasn't able to do with my previous brand of cloth diapers) just to see what would happen, and while there was a small amount of leakage, it was nothing compared to how he was soaking through the Pampers disposables. Haven't had any drama washing the diapers so far. They do get a little stiffer after washing, so not nearly as soft as when they arrived, but I was expecting that, so I'm not upset about it. Overall, I'm enjoying the diapers and am excited to see how well they hold up!
05/08/2023
Christen b.

United States
Apprehensive cloth diaper-er…
I was honestly very unconvinced that cloth diapering would be for me. We didn't do it for our first baby and although my husband was adamant we try it for baby #2's health and the environment, I was dreading it. HOWEVER, These natural all in ones have made it so easy!. They are very easy to prep and use, and I've really leaned into cloth diapering. I remind myself that cloth diapering isn't "all or nothing" so we still use disposable diapers some days but I'm very impressed with this AO1 system! I bought 4 more immediately after my initial purchase!